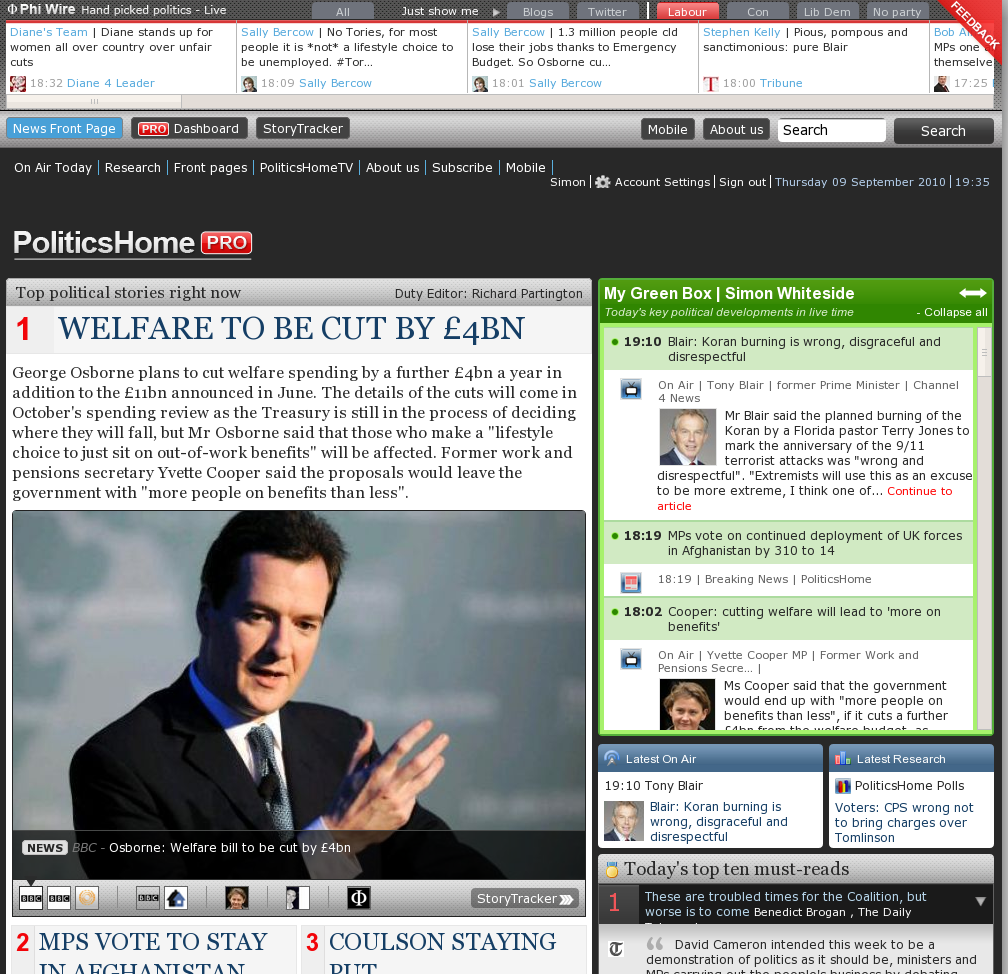 ---
Site Description:
Political news and "blogosphere"/"twittersphere" aggregation system
Key Features:
Original content, categorized links from other media outlets, blogs and twitter feeds. Professional "dashboard" updated live with minute-by-minute personalized political news
Technology:
PHP, MySQL, Linux, AJAX, Twitter API, RSS
Our involvement:
From the ground-up - requirements analysis, technical architecture, full system implementation, systems administration
Development of complex CMS
Development of complex admin system for ingesting RSS and twitter feeds
Development of link tracking system
Development of Pay Wall subscription system, with online payments via PayPal recurring payments API
Development of personalized email briefing system
Testimonial
Simon has developed the new PoliticsHome news aggregation system from the ground up. News is a challenging and fast-paced environment, and the systems we are attempting to track it are complex and changeable - we are basically trying to organise and track the entire political blogosphere in live time!

I have been really impressed with his can-do attitude, working with a rapidly developing and difficult brief. His knowledge and experience gives a solid footing on which to try new innovations, and I am always confident that he will find a solution.

Personally, Simon is quite the philosopher - even tempered, intelligent and with a sense of humour. He is a pleasure to work with.
Freddie Sayers, Founder, PoliticsHome