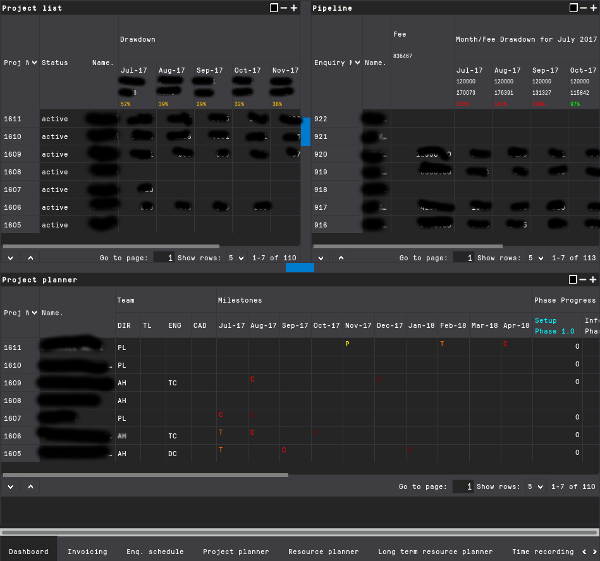 ---
Site Description:
Web-based project management system
Key Features:
Manage enquiries, fee estimation, project management and invoicing for company specialising in structural engineering consultancy
Technology:
JQXWidgets, HTML 5, Javascript, PHP, MySQL, Linux
Our involvement:
Design and implementation of system (using Simkin CMS)
Testimonial
We have worked with Simon at Simkin Solutions for the past 12 months, developing our concept from an initial brief into a well considered web-based application, which was rolled out to all staff only 4 months after development commenced. Testing and development has continued throughout this period with added features being implemented regularly.

Simon's attention to detail, and understanding of the brief has been key to producing what is now a very valuable and efficient tool, used in all aspects of the business running, and by all staff. We would recommend Simkin Solutions services to all, with the exception of our competitors!
Adam Harrison MEng, Director at Constructure, Constructure